TRUSTED HEAVY EQUIPMENT RENTAL COMPANY FOR YOUR PROJECTS
From ground preparation for landscaping or looking to level a driveway, Al Theqa has the heavy equipment rental you need to get the job done.
Our selection of heavy equipment machines include the best quality brands in the industry, including CAT, Kubota and Komatsu.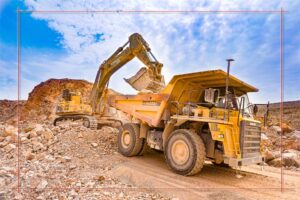 Al Theqa provides the heavy equipment rental you need for fast and easy work on any construction job. Be it a residential or commercial project, our affordable earth-moving machine rentals are ideal for both professionals and homeowners alike. Our services include:
Heavy equipment rental

Heavy equipment attachment rental

Equipment operators including mini excavator mechanics

Delivery & pick up

Guaranteed lowest rates
No matter what heavy equipment you are looking to rent, our rental advisors are here to help every step of the way. We make it convenient and simple to locate the right construction equipment for you.
Al Theqa can provide long- and short-term rental of heavy and light equipment across the UAE customers. Whether you are leasing for momentary expansion of your capabilities after landing a one-off contract, or to fill in for equipment that's down for repairs, Al Theqa has the machinery you need to get the job done right. Our rental units come fully serviced and ready for use. We have a large selection of heavy equipment for rent suitable for a wide range of jobs, from roadwork, site development to vertical construction.